PRESS RELEASE
ONE - Copeland Gallery
"In unity we are stronger to progress in any direction, and respecting each other's art and race is the key to building a future based on compassion and understanding." - Mayara Magri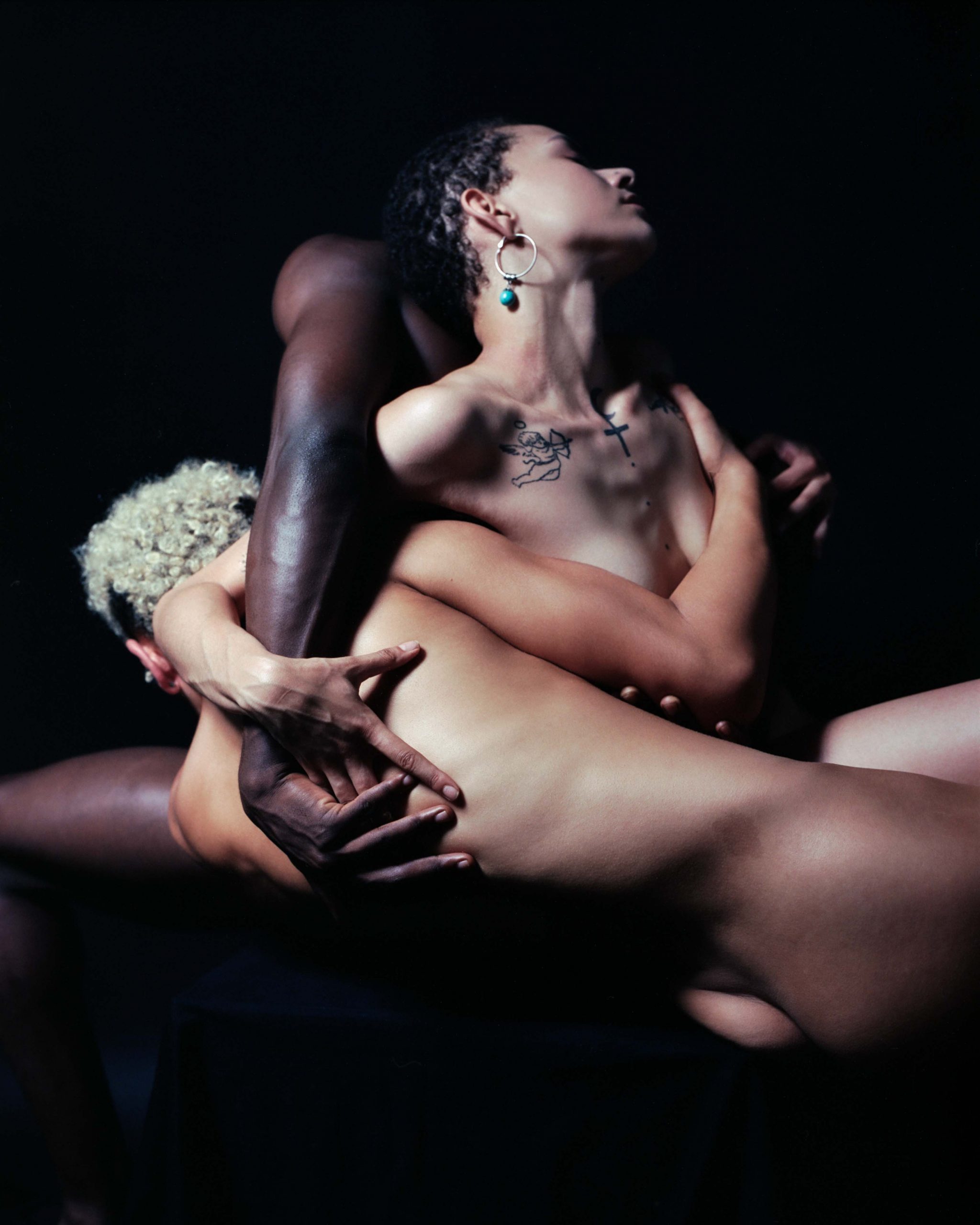 ONE is a series of sixty pictures by British/French photographer Merrick d'Arcy-Irvine exploring interconnectedness - that we are one humanity. In a time of social distance and political polarity the pictures celebrate connection and compassion; bodies are shown in contact, overlapping and closely threaded, rendering where one ends and the next begins deliberately ambiguous.
"The working process was as if we were physically sketching and breathing into bodily landscapes, then sinking deep and imprinting that state whenever we discovered a moment of magic to be captured, before continuing the sketch." - Connor Williams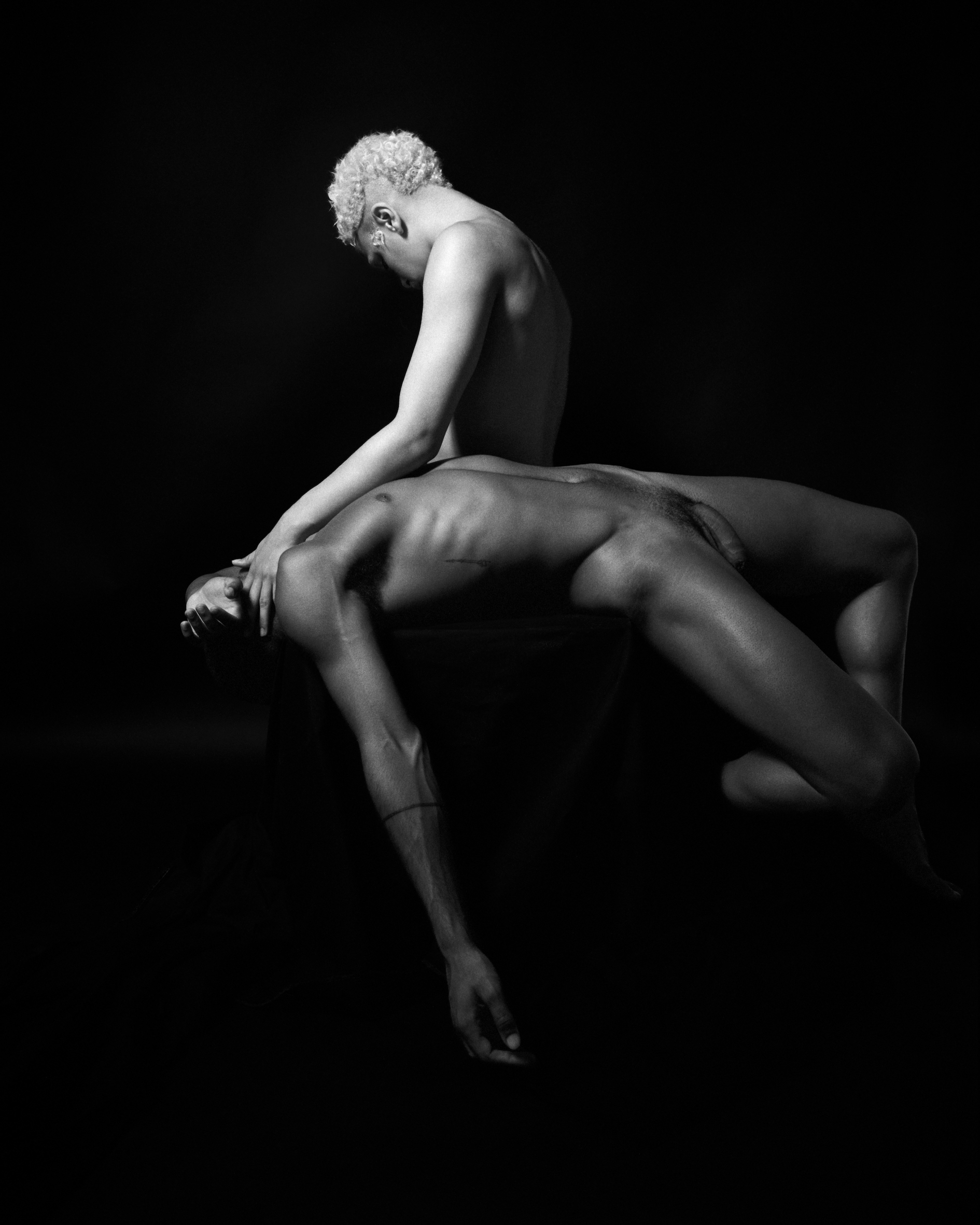 The images were made in collaboration with twenty-four people, predominantly dancers both freelance and from companies such as the Royal Ballet, Rambert and Company Wayne McGregor. Groupings of two to three people at a time were photographed over fourteen sessions; each ensemble comprising people either living or working together, and thus safe to be in close contact.
"We were able to build a responsive relationship with a lot of agreed ideas. We would work on the position of each body, changing the directions of our arms, legs or torsos, until the structures of our bodies suggested our intention." - Jacob O'Connell
Choreographing the compositions was a collaborative process; a digital camera and monitor, visible to both the dancers and photographer, were used to preview each composition before the final images were captured on medium format film. Working with photochemical film, including developing it by hand, is in keeping with the photographer's interest in the photograph as a tactile object, imperfect, patinated with ambiguous texture, timeless. Included in the series are thirty-nine copper prints, accentuating this sense of tangibility and three-dimensionality; the copper plates invite our touch.
"For me the images invoke a feeling of comfort and care within human connection and relationships. I hope people see them and that they bring hope, a feeling of reliance and unity." - Aishwarya Raut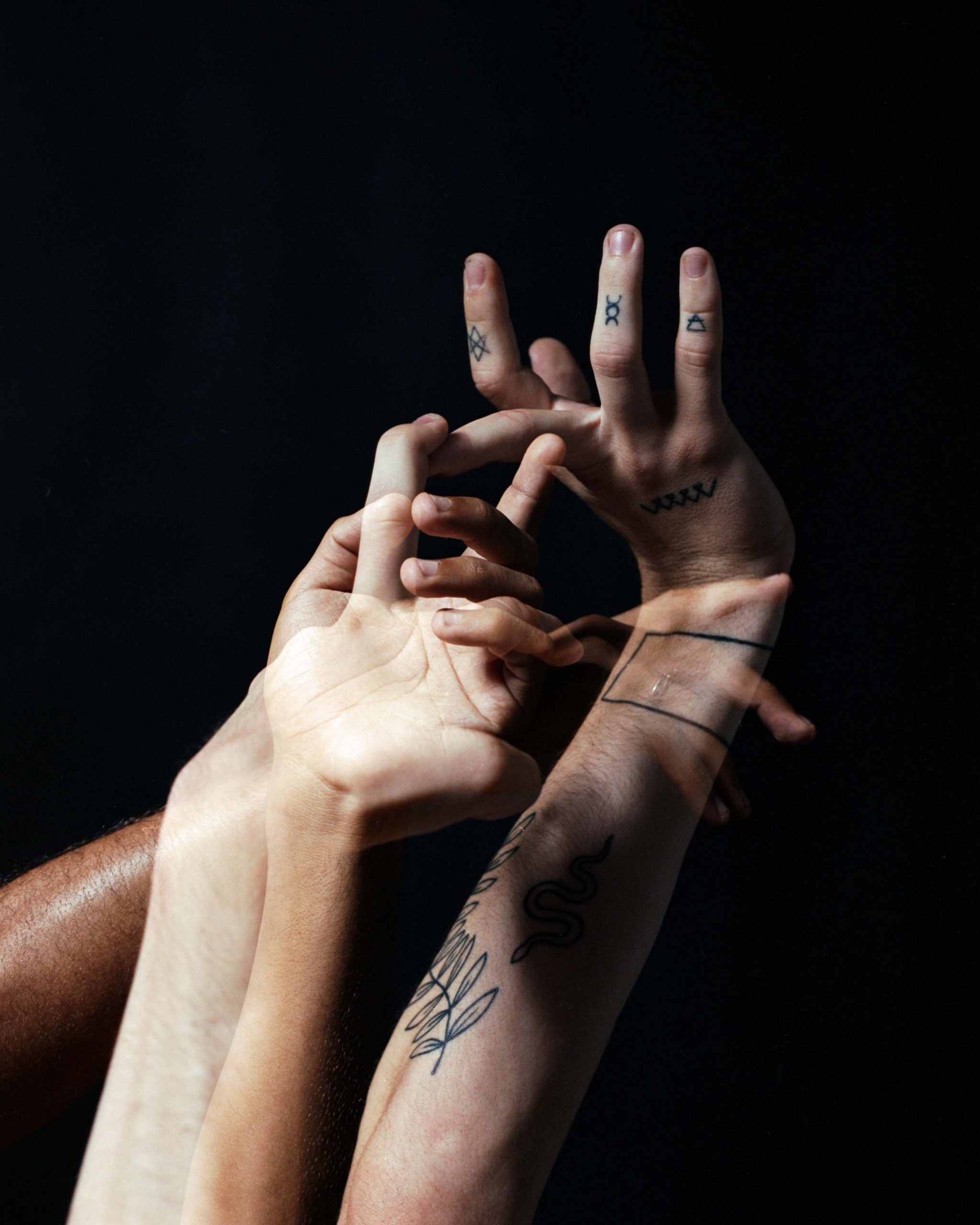 Like figures emerging from a dark void, the photographs comprising ONE imply a sense of hope; a longing for contact and connection, not only physical but also social and political.
Exhibited virtually as of Thursday 10th December 2020, ONE is both an adaptation to and comment on social distancing, as well as a response to the global political climate, reminding us, in a time of separation and division, of what unites us.
ONE runs 10am-6pm Friday 4th - Saturday 5th December 2020 at Copeland Gallery (Unit 9I, Copeland Park, 133 Copeland Rd, London SE15 3SN)